Discover Miami Beach's Diverse and Enchanting Beaches for Every Beachgoer
Miami's beaches are as varied and eclectic as the city itself. Some visitors love to lounge on the sand, while others prefer to run on it, but no matter what you're plans are, Miami Beach is the perfect place to soak up the sun and bask in the stunning scenery of white sand beaches.
There are so many fantastic beaches to choose from in Miami that it's easy to get overwhelmed. To help you find the ideal beach spot, I've rounded up a few of my favorites—let's take a look!
South Beach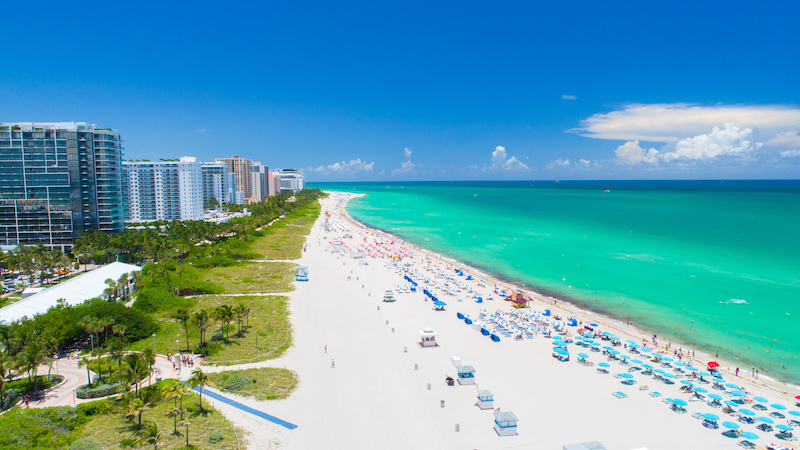 In the spirit of its Art Deco heritage, South Beach is at once flashy and flirty, bold and beautiful. Palm trees are painted in rainbow colors, and the sidewalks are lined with food trucks.
South Pointe is a popular destination because of its easy access to the walking trails, its mature palm trees for shade, and its unobstructed sunset views. While there are a number of hotel beach clubs, there's still plenty of room for you to throw down a towel and soak up some sun!
South of Fifth (SoFi)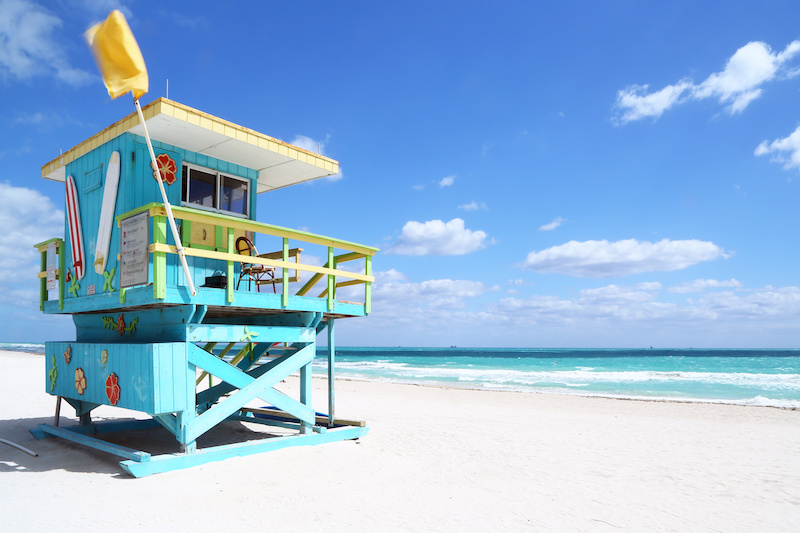 South of Fifth is still considered South Beach. But turning right at the end of the MacArthur Causeway brings you into a far calmer, quieter beach than other parts of South Beach. This gives you the best chance to relax, watch the ships cruise by, or grab some dinner and drinks after a day relaxing on the beach.
This quieter stretch of sand is a sunbather's and beachgoer's paradise. The area is largely residential, and the beach itself is calmer, quieter, and more relaxed.
Mid-Beach, Miami Beach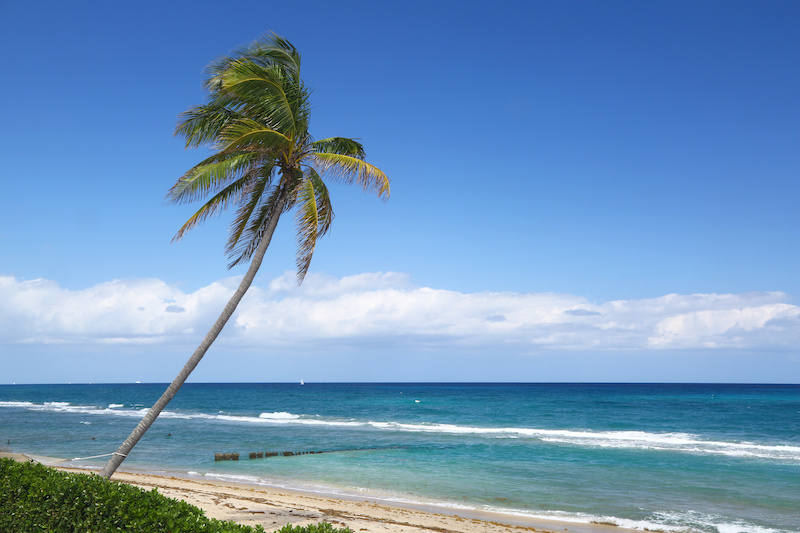 Make your way to where the locals love to play, in the heart of Miami Beach. What makes Mid-Beach such a popular attraction is its high-end hotel and restaurant scene, which offers up a wide range of entertainment options and fashions. It's more laid-back than other spots, making it a great place to chill and enjoy the beach atmosphere.
If you want to be amongst the locals and chill and drink at hotel beach clubs, this is the place for you!
Bal Harbour Beach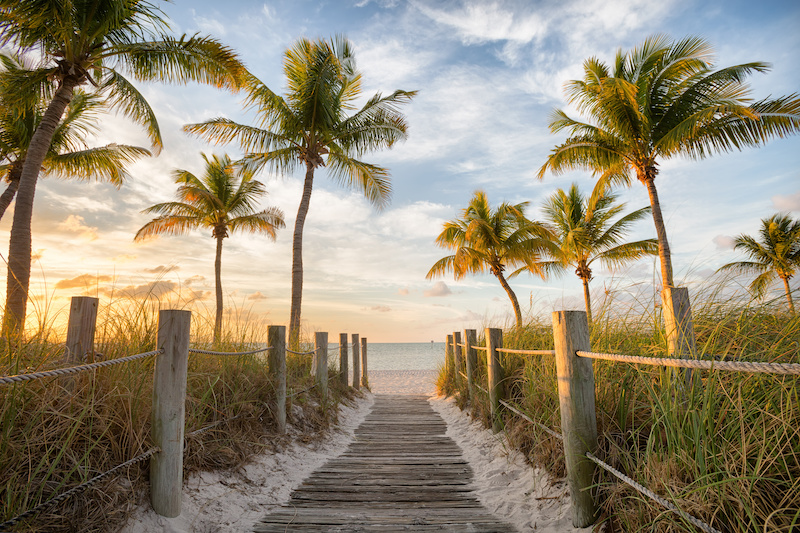 Along the beachfront of Bal Harbour, Miami's most exclusive neighborhood, expect to see plenty of beautiful people and fabulous designer swimsuits on the sparkling white sands. Here, you can get pampered on the shore while soaking up some sun.
And if you're craving some retail therapy, the shops are only moments away from the beach!
Sunny Isles Beach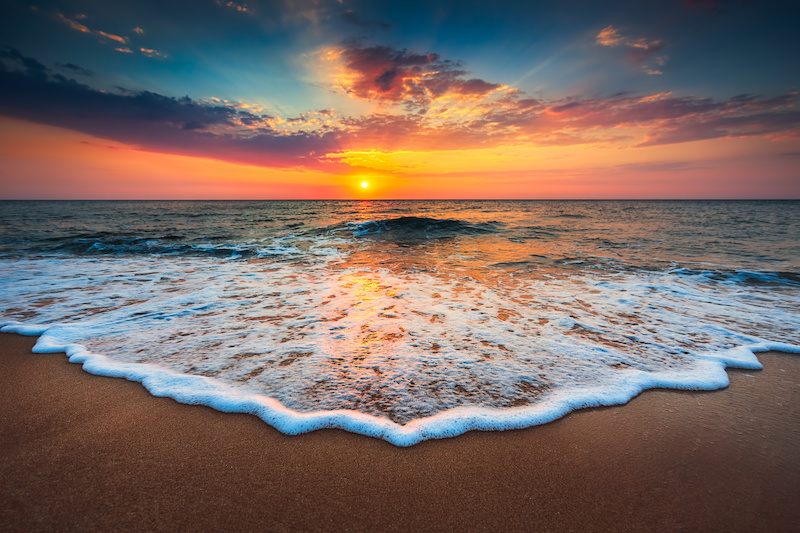 A two-mile stretch on Miami Beach, it is nice and quiet, with serene and blue sapphire waters on one side and some residential, low-rise condos lining the street.
If you're looking to enjoy a beautiful beach without all the action and fuss of South Beach, this is the perfect spot for you. So, grab your favorite beach read and splay out in the sunshine!
Haulover Beach Dog Park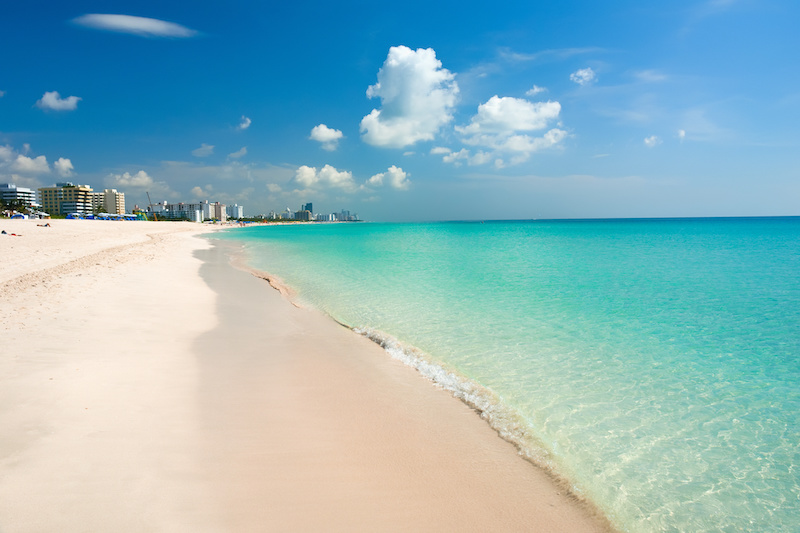 Want to enjoy the beach with your four-legged best friend? While Haulover Park may be best known for its naturist beach, it's also home to another stretch of beautiful beachfront where dogs can roam off-leash, play fetch, and go for a dip in the Atlantic Ocean.
Due to its location, this beach is also perfect for anyone looking to catch some waves. Beginner surfers and bodyboarders love coming here to ride the swells and enjoy a day in the sun.
There's More to Love About Miami Beach
Whether you want to bask in the sunshine, play beach volleyball, or go for a run with your pup, there's a beach for you here in Miami Beach! And if you call places like Eighty Seven Park, 57 Ocean, and Five Park home, you'll be moments away from them every day.
If you're considering a move to Miami Beach, it pays to work with an industry expert who has unrivaled local insights. When you're ready to find your dream home, reach out and let me know—I'd love to show you around!