Discover Miami Beach's Thriving Nightlife: A Local's Guide to Exciting Bar Experiences!
Miami Beach is famous for its incredible nightlife scene. Whether you're looking for a cozy spot to have an evening cocktail or an endless night of good times, there's a great bar just around the corner to suit the mood. From extravagant cocktails to craft beer meccas and everything in between, you'll always have a list of great options to choose from.
As a long-time Miami Beach local, I know a thing or two about the can't-miss bars around the city. Let's take a closer look at some of the best!
Swizzle Rum Bar & Drinkery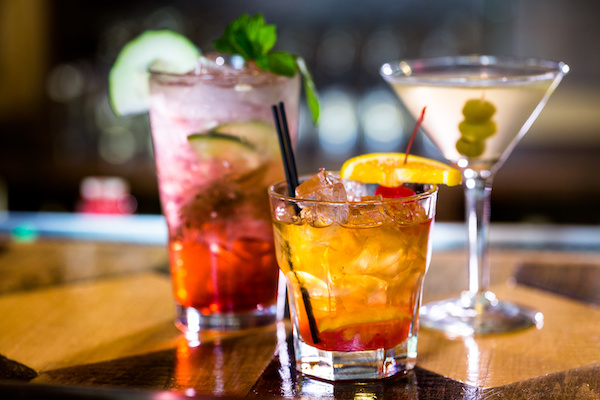 Swizzle has one of the most unique vibes in the entire city. While it's located just below the lobby, you're instantly transported to another place as soon as you step through the door. It feels a little like a speakeasy with a tiki bar atmosphere in the hull of an old ship—you just need to experience it for yourself!
This cozy spot has an extensive drink menu, offering up something memorable for every palate. Give the Swizzle cocktails a try—you won't regret it!
Saxony Bar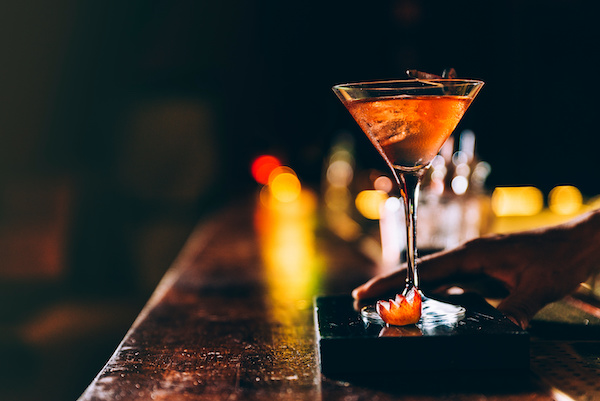 Saxony, located in the Faena Hotel Miami Beach is known as one of the best bars in one of the finest hotels for a good reason. This cocktail bar with deco-inspired decor is one of the most fabulous spots to enjoy a drink or two.
Red and black stools line the glamourous bar, and live DJs spin the records creating an awesome atmosphere that manages to be luxurious and laid-back at the same time. Give one of their original cocktails a try and revel in the Gatsby-esque atmosphere.
Monterrey Bar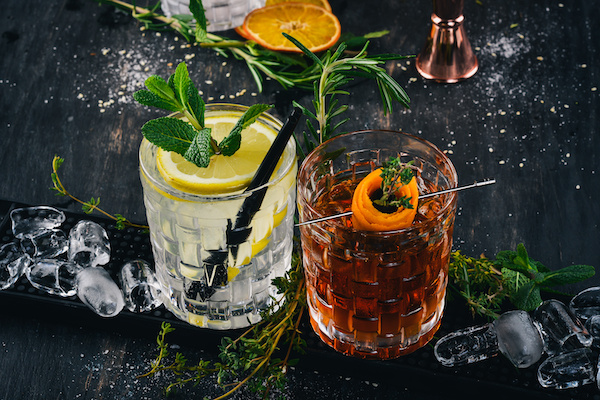 When you take a seat at the intimate Monterrey Bar, you might expect James Bond to walk through the door. Located in The Standard, this upscale spot features cozy, upscale vibes and a gorgeous T-shaped bar.
Their original cocktails are something to savor. Give the High Tropic a try—it's a combination of a highball and a pina colada, as delicious as it is unique. They also have some exquisite small plates on the menu, like truffle tater tots and roasted bone marrow, that are absolutely worth a taste.
Abbey Brewing Company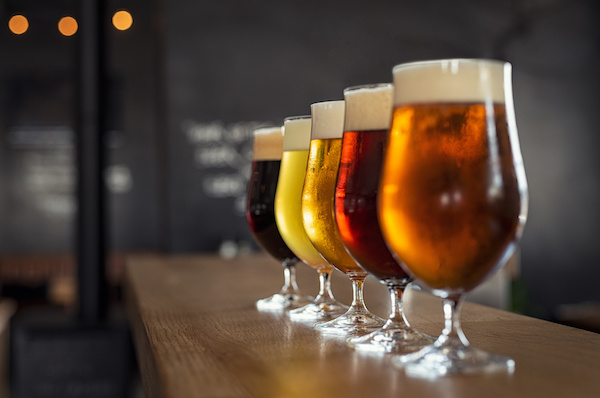 Love a great craft beer? This spot is for you! While the South Beach staple has a full liquor license, the beer is definitely the star of the show. What's on tap is frequently rotating, but there's always something delicious, from hazy IPAs to traditional lagers and stouts.
With dart boards and a laid-back vibe, it's an excellent place to unwind and enjoy a few cold pints with friends.
Mynt Lounge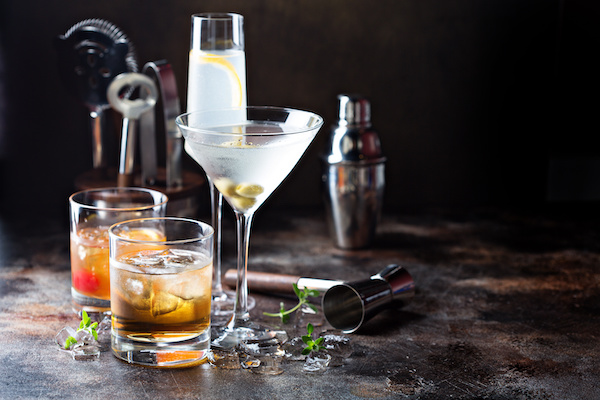 Want to get out onto the dance floor? Mynt Lounge is for you. DJs pump thumping house music all night long, making this one of the go-to spots for anyone looking for that party atmosphere.
This chic spot also has a new sister restaurant and cocktail lounge just next door, so grabbing a bite before hitting the dance floor is a no-brainer.
Mac's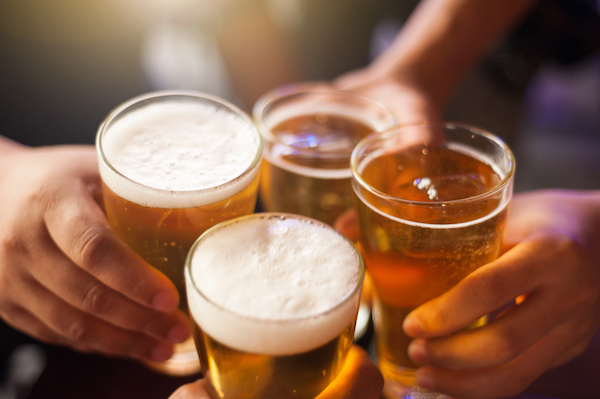 Sometimes, you need to step away from all of the swanky spots in town, throw on your favorite pair of old jeans, and have a laid-back night out with your friends. Mac's is known as Miami Beach's best dive bar, and for good reason—the atmosphere and Happy Hour specials just can't be beaten.
If you've ever seen Miami Vice, this spot might look familiar—its neon sign was famously featured in an episode of the hit series.
Matador Bar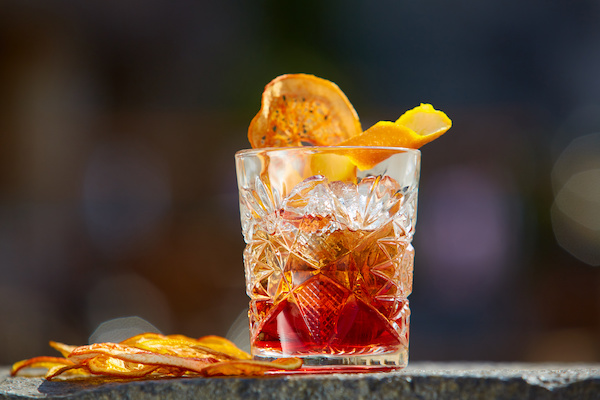 At the Matador Bar, you will experience the art of craft cocktail making with a floating bar and expert bartenders creating classic cocktails with fresh ingredients.
Black walnut paneling and photographs from photographer Lucien Clergue's legendary Matador series adorn the walls at this Miami hot spot, and jewel-tone velvet banquettes afford patrons a prime view of the pool deck. Be sure to enjoy one of their small plates, like a charcuterie board or black truffle pizza with your drink!
The Living Room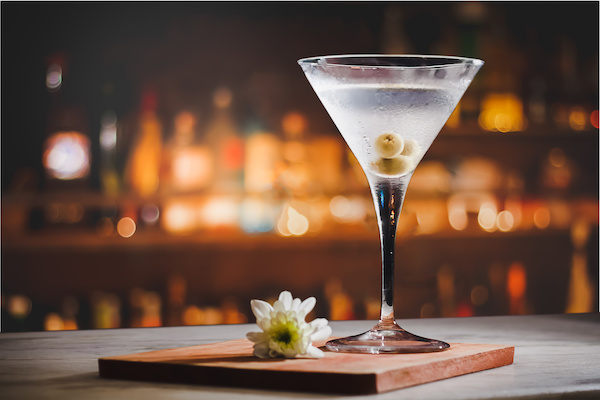 Want to sip a cinnamon rum cocktail while enjoying live jazz music from some of the most talented musicians in the area? You can do just that at the classy Living Room bar.
From rose martinis to unique takes on all the classics, there's a little something for everyone in this sophisticated hideaway.
There's Plenty More to Discover in Miami Beach
So, there you have it—10 phenomenal bars to enjoy the next time you're in Miami Beach. The best part? Many of the best places to call home, like Eighty Seven Park, 57 Ocean, and Five Park, are all moments away.
If you're considering a move to Miami Beach, it pays to work with an industry expert who has unrivaled local insights. When you're ready to find your dream home, reach out and let me know—I'd love to show you around!