Miami and all it's locales truly has something for everyone. Solitude, a club scene, incredible shopping, vigorous sports, F1 Grand Prix, baseball, football, tennis, pickleball. The list goes on and on.

The following includes a bunch of activities that would take a few hours or two could be a full day. Hopefully Miami inspires you, and enough to venture back for another visit in the not too distant future.
Beach Day!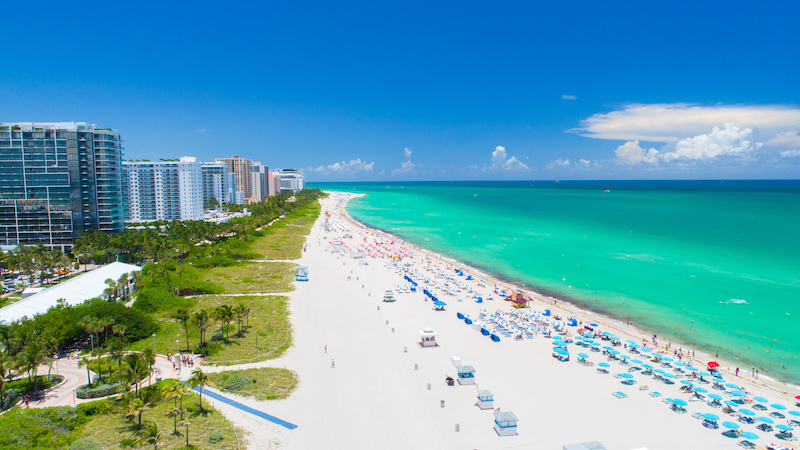 PLEASE remember this is a major tourist destination. With that comes petty thieves that prey on our tourists. Be sure not to leave any valuables or phones where they can be stolen.

Most hotels, when not booked to capacity, will provide beach chair, umbrella, and beach services to pretty much anyone for a fee. If you're wanting to check out a hotel without checking in, you may want to consider giving this a try!
Two of our quieter, favorite beaches, requiring nothing other than a beach towel and sunscreen:
2nd Street Beach (or better yet - wander all the way south and enjoy the sand next to the South Pointe Pier. Surfside (88th Street and north of it)  is completely quiet, chill, and not surrounded by high rises. The park just south of it also is pretty secluded and a great place to park yourself on the sand!
Beaches and Bicyclists Both?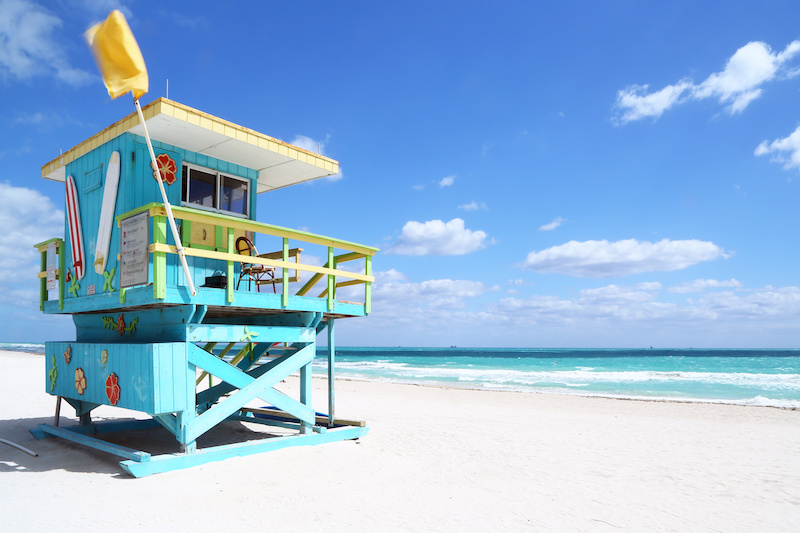 Start your day by renting a bicycle from a local shop, or grab a CitiBike, and head north from South Pointe Park along the paved beach walk. You can cycle all the way north through Bal Harbour, and dead end at Haulover Inlet (for those naturists, there's a clothing optional beach about 2 miles north of the inlet). When you're feeling tired, just take a walk to the beach to catch some sun, surf, and rest before venturing on. 
Joes Stone Crabs
Sunsets, Moonrises, & Twilight Miami Beach

(Option 1)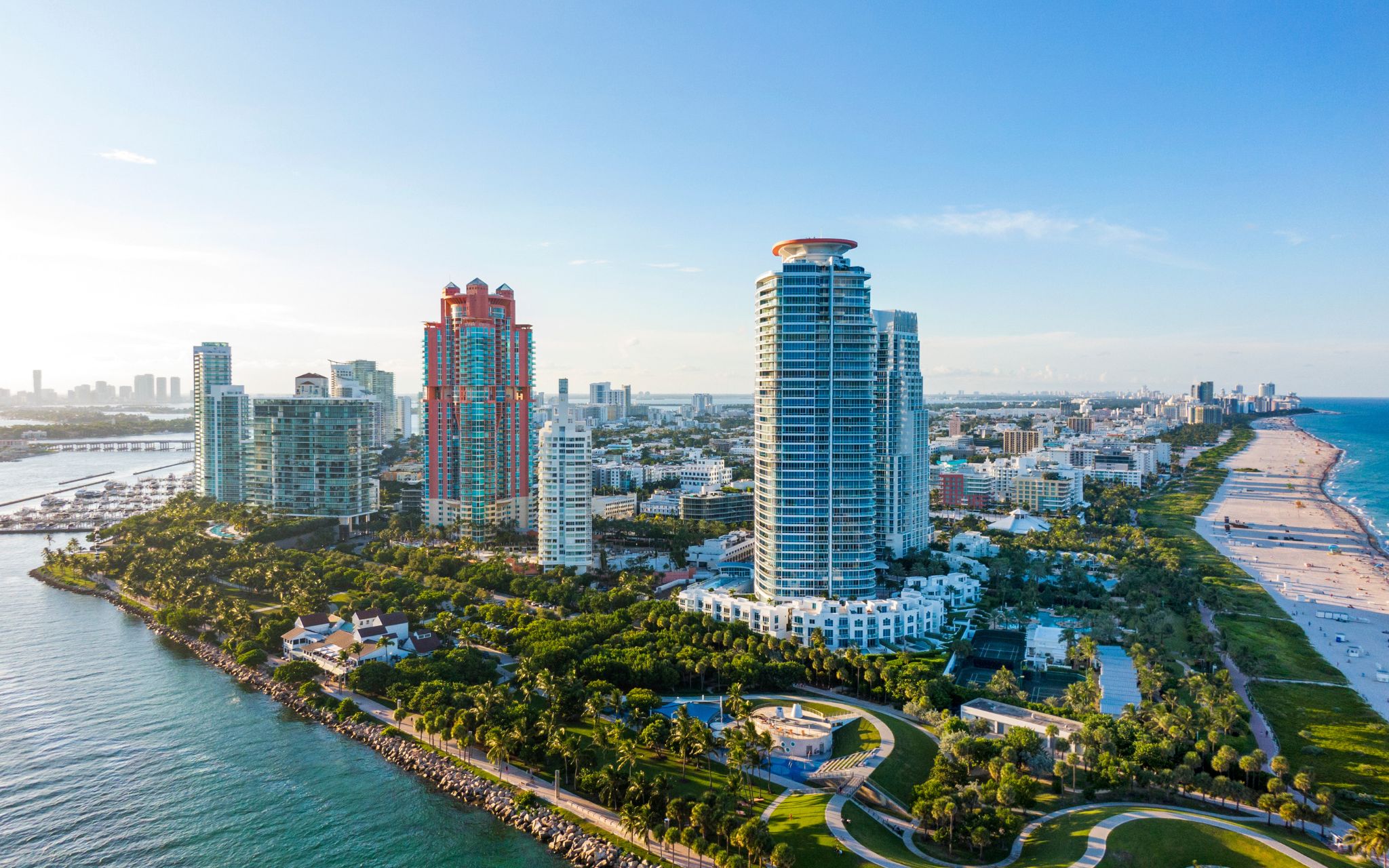 Skip the notorious long line at Joe's. Head to their takeout market right next door and indulge in their vast menu of delicacies. Take them two blocks south and find a place to sit along the water in South Pointe Park. From here, you'll catch some of the best sunsets you'll ever see. Not to be missed is the full moon rising over the Atlantic Ocean during certain solar cycles. Truly spectacular. The same can be said of our sunrises - so if you're an early bird - this is one worm you'll want to catch! You will want to try their apple pie. Better yet - grab one to take home for your loved ones.
After Work or South Pointe Park Drum Circle (Option 2)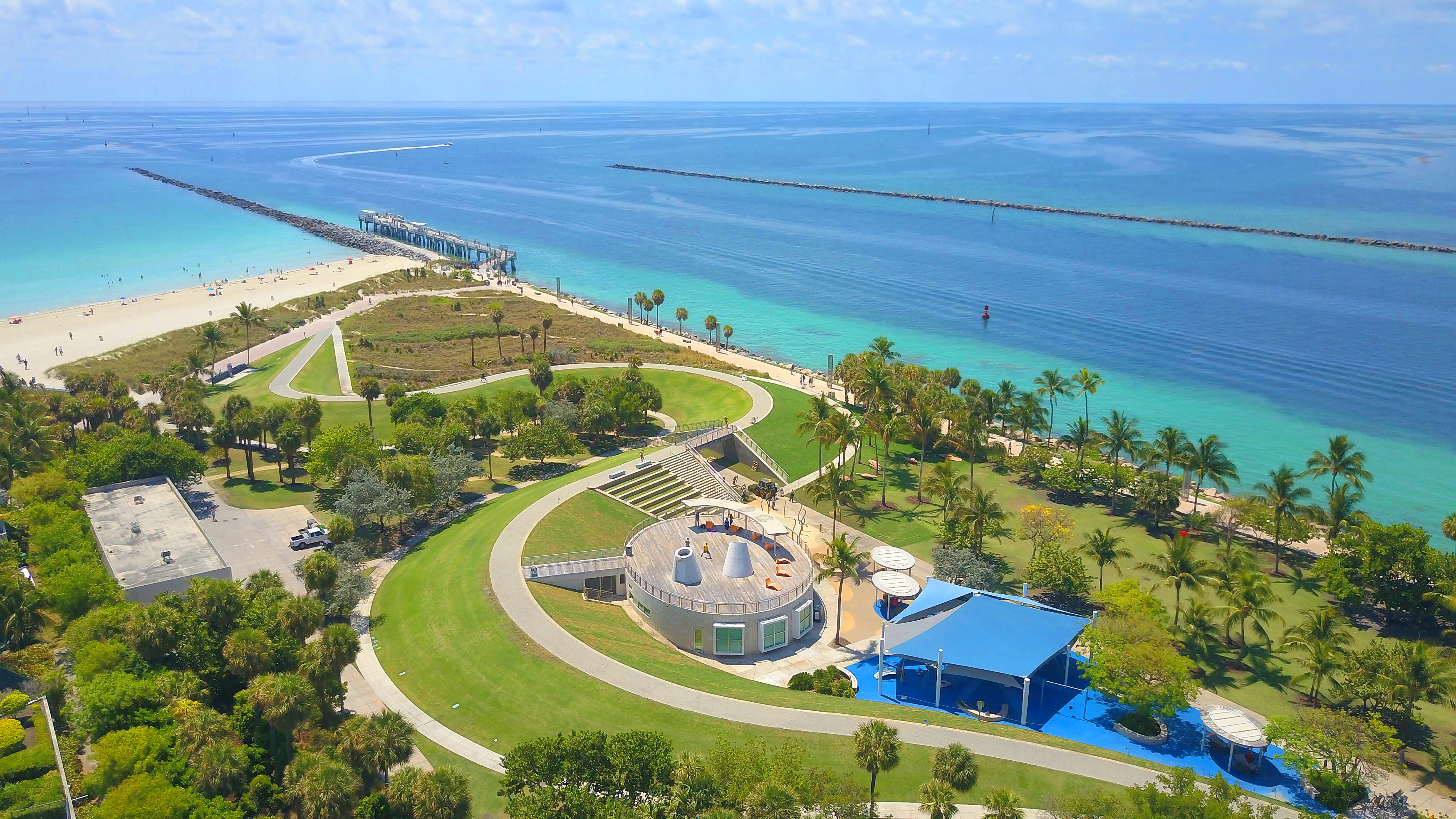 Adding on to the notes from above, if you want experience what local life is really like, as the locals come out to play at the end of their work day, head to South Pointe Park. If you come late Sunday afternoons, you'll be able to see the park's drum circle, where locals come out by he hundreds (if not thousands) and mingle, dance, beat their drums, and do all sorts of other antics. This truly is the place to be!
Michael Tilson Thomas at the New World Symphony
On Saturday, May 6th, Michael Tilson Thomas returns to Miami Beach's to conduct the New World Symphony. The evening's program includes Stravinsky's "Dumbarton Oaks" Concerto
And "Suite from The Firebird", Debussy's "Prelude to the Afternoon of a Faun" and Stravinsky's " Agon". Grab a blanket and picnic basket, and enjoy the event from this spectacular outdoor concert hall. For a more perfect acoustical experience, tickets for the live performance inside are available for sale.

Water Lovers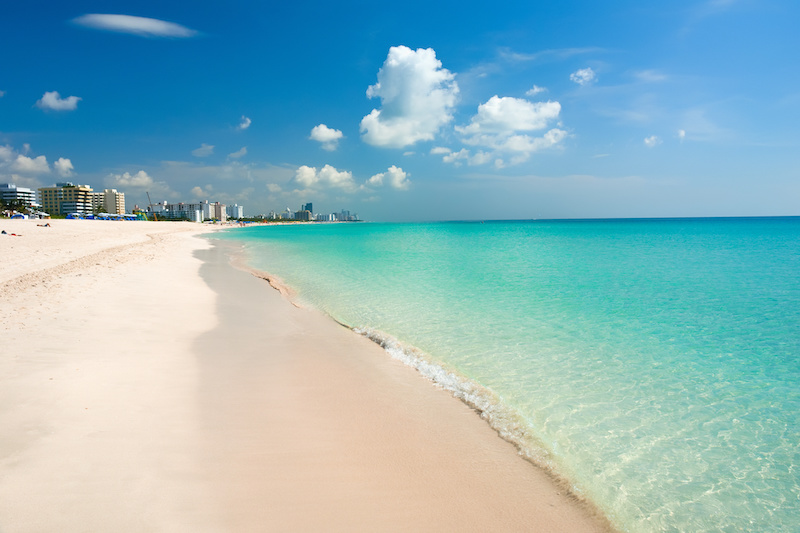 If you're interested in kayaking, or paddle boarding, your best paddling would be from Sunset Harbor in Miami Beach or Key Biscayne where you can rent all sorts of water toys. There are many boat charter operations available in Miami Beach and Coconut Grove. Several of the hotels on Miami Beach have Jet Ski rentals.Our ocean is beautiful. Take the time to enjoy it! Water is warm enough to swim and enjoy year round. If by chance you end up on a boat - Google "Stitsville Trust" and consider sailing down to check out these vintage houses right in the middle of the ocean. 

There's More to Love About Miami Beach
Whether you want to bask in the sunshine, play beach volleyball, or go for a run with your pup, there's a beach for you here in Miami Beach! And if you call places like Eighty Seven Park, 57 Ocean, and Five Park home, you'll be moments away from them every day.
If you're considering a move to Miami Beach, it pays to work with an industry expert who has unrivaled local insights. When you're ready to find your dream home, reach out—we'd love to show you around!